Coming to Terms with Cuba
I'm hesitant to say that Cuba just wasn't as amazing as I would have hoped. I really want to have enjoyed my experience there however, the weather was a bit rubbish most of the time, the food is boring and the double currency meant it wasn't cheap and you always felt you were being ripped off. I don't mind paying more – it's nice knowing when you tip a good guide that that money will go much further for them than it would you – but when you are paying the average monthly salary for 2 nights stay in a shitty guest house, it somewhat takes the fun out of it. Compared with Asia, Cuba is expensive.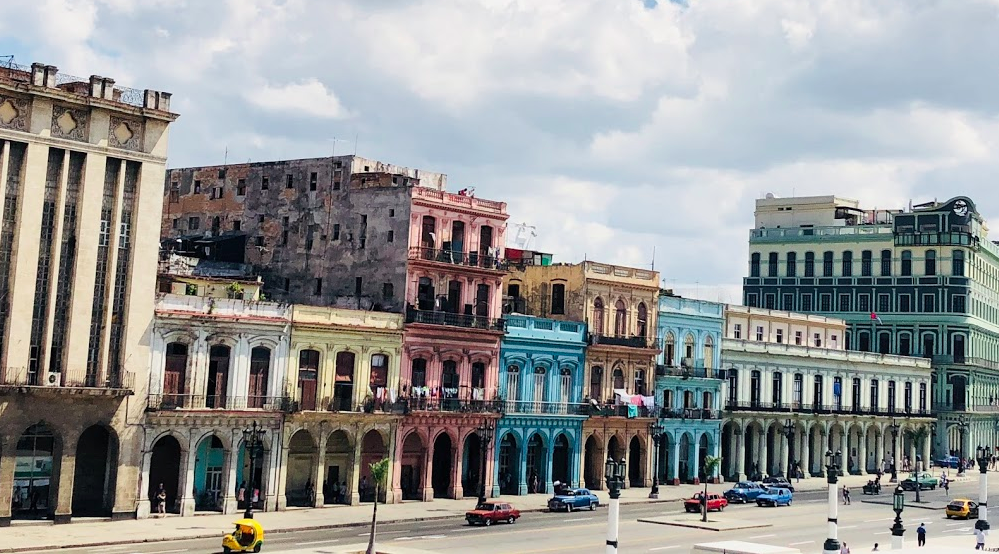 The cars and coloured buildings are definitely very cool and we did do some fun things like horse trekking and an off-the-beaten track walking tour of Havana. Cubans are lovely people, I never felt scared, even the night we followed a fabulous gay man – clearly quite drunk – out of town, in a tuk-tuk, to a dark street, to what turned out to be the worst drag queen show imaginable!
We were in and out of Cuba three times during our trip; we got to better understand the country and had more realistic expectations on each visit… but there were disappointments and frustrations each and every time, which we struggled to outweigh with the good bits.
Food
Let's first talk about food; it's both a means of survival (we all need to eat) and for some, one of the greatest pleasures life has to offer. Foodies, I'm talking to you! Taken at face value, Cuban food is limited and bland, however it's important to understand the environment and history that has influenced the menu. Rice and beans with a meat or fish is the staple as it's easy to source these ingredients locally. Cuba is a communist country so the aim is to have enough for everyone but not too much for anyone – plus it has been under embargo for many years so there's not much coming into the country to supplement what they can grow locally.
Spanish dishes – due to the Spanish colonisation – appear on the tourist menu; we enjoyed a very large paella in Cienfugos which bizarrely, I thought, contained a mix of meat and fish. Pizza is the nations second dish but don't confuse quantity with quality… you will find really horrible pizza on a regular basis. We found one nice enough pizza in Trinidad at El Jigüe (although veggie pizza had cucumber on it?!) but on our last night we both had bad stomachs after eating a flying pizza at a local place in Havana.
One thing I did get excited about – because it tasted so good – was Coconut Pie. First bought for us by our guide in Havana, from a street food barrow, and costing only a few pennies (she bought in local currency, CUP) the buttery short crust pastry filled with creamy coconut was absolutely melt in the mouth. Certainly not good for the waistline, but very healthy for a despondent foodie.
Transport and Accommodation
The vintage cars do not disappoint. My poor Instagram followers must have been close to hitting the "unfollow" button with the number of pictures of cars I was posting and even then I was being restrained. Even cooler than snapping them is riding in them, expecially when you get a bench in both back and front seats, allowing the taxi driver to cram 6 of us in one car and pick up another 2 lost backpackers along the way.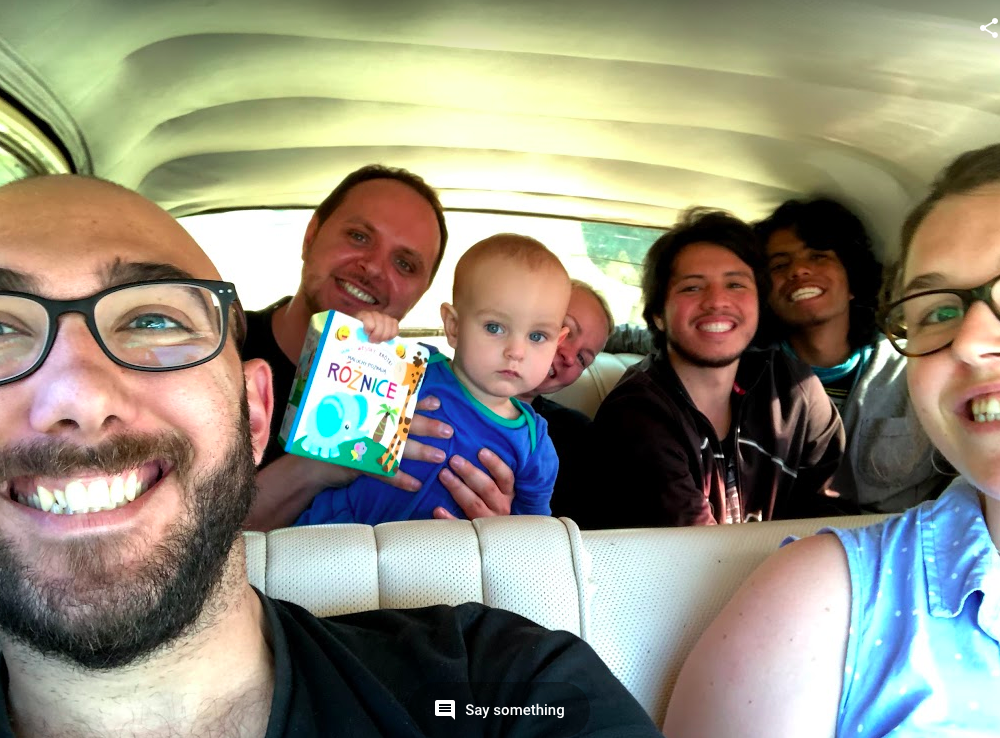 The only downside to these cars, which you'll start to experience after a few days in any of the larger cities, is the pollution. These are cars from the 1940's and 50's so it's no surprise they are pumping out black smoke, and perhaps it's all part of their back-in-time charm, but it's not great on the old lungs.
If you want to know more about the cars I found this great article here.
With regards to getting around, we mainly used "taxi collective" where you'd in essence book a seat in a taxi and enjoy the company of other travellers and fascinating, candid insites from the drivers (having a boyfriend that speaks was very useful). We used the tourist bus on one occasion but only because there weren't other affordable options and on the last day we took a local mini (read SUPER MINI) bus from Havanah to near enough to the airport. It was squashed and a bit risky (we left loads of time before our flight) but much cheaper than a taxi, and fun to have one last adventure.
Accommodation is pretty pants. Not that it's bad, it's just that you can pay $30 a night to have no outside window or hotwater, and towel and curtain rails falling off the walls. In this instance I'm definitely spoilt by Asian travel where the standard I like (clean, basic, no frills) is generally cheaper and better. If you get a great host, of course things seem a little different… you might be able to barter a $5 discount for staying a little longer, and – again if you speak Spanish – you can find out about things the government and shiny resort advertising, doesn't want you to know. Fake news channels, doctors and engingeers earning less than taxi drivers, off the book accounting… it's all there for you to discover if you take the time to talk to the locals.
All in all when it comes to the basic costs of travelling in Cuba, it's not easy to do it on the cheap. Of course if you really rough it, proper backpacker style – eat less than normal, and only at local places, couch surf (not sure how much of that goes on), hitch hike etc, then sure, you're not going to break the bank. However if you want to eat a balanced diet, sleep in a clean bed, travel with some certainty of getting to your destination, then you need more than a backpackers budget for Cuba.
History
I haven't mentioned cigars or rum because, apart from seeing plenty in shops and enjoying a few Cuba Libres, they really weren't part of my experience. We tried to visit a cigar factory to learn more, but we were out of luck, the ones we found were all closed for various reason. What did weave its way into every aspect of the trip was history and politics. I 100% believe in learning as much about a country as you can, when you visit, so we of course ticked off the monuments, mausoleums and museums, until we had Castro and Guevara stamped into our grey matter. The t-shirt makers of the world have done a great job of turning these figures into revolutionary heroes – which of course they are – however talking to locals, especially the younger generations, it's clear they are tired of waving that flag. Financial circumstance and visa access limits their ability to travel and whilst Cubans are still proud to be Cuban, access to wifi is gaining momentum (the price of 1 hours connection reduced even whilst we were there) so they can see what's going on in the rest of the world and they want to be a part of it.  The people we spoke to are to varying degrees cautious of Westernisation but unanimously they long for progress and a chance to really fly.
Want to hear more from me? Follow me on Twitter, Instagram and sign up below for news, blogs and competitions.

Coming to Terms with Cuba